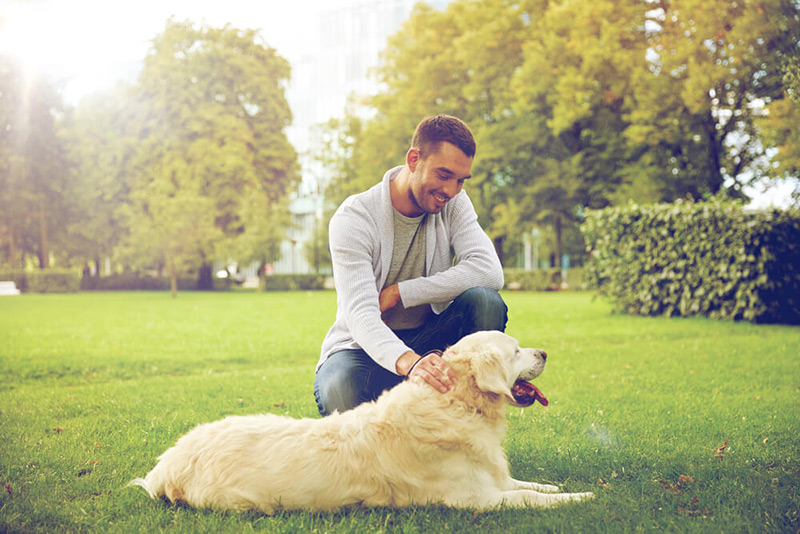 When looking for a new home, pets play a very important role in the decision making process. During the pandemic, more Americans have become pet owners, and they're prioritizing their pets' needs when looking for a home or rental. Now, more and more, pet owners say that they'd be willing to move to accommodate their pet.
Consumers say they're spending more time with their pets and now have an increased desire for more pet-friendly conveniences in and around the home. The following are the most useful features that pet owners say they're looking for:
Fenced-in backyards are good for closing off places you don't want your pet to access. These are a great addition to your home because you can customize it to your home's design.
Food and water features have a few convenient features to include your pet's eating and drinking habits. Built-in food storage can ensure that your food will be safe from your cat or dog, and built-in water bowls make it less likely to trip over the bowls.
Durable flooring can minimize the effects your pet's claws will have on your flooring. When looking for the right flooring, opt for a more durable option like luxury vinyl plank.
Pet bathing stations are easier and less messy to wash your dog in than having to wash the dog in the tub. They allow for dogs of all sizes to fit inside the tub.
Pet doors have come a long way in recent years. They let your dogs go in and out without having to get up and put them outside. Plus, homeowners now have a lot more options when designing your home.
Outdoor play areas and ramps are perfect for older dogs, since it's harder for them to go up and down stairs. The ramp also reduces the risk of joint damage or other injuries in younger dogs.
These amenities make owning a pet way easier. With more people with pets wanting to accommodate them, it's easy to see why they would search for a home with these features.
Questions? Contact Curtis Helton Today!